HALO INDEPENDENT CERTIFICATION OF COMMUNITY CLEAN AIR TRANSFORMATION
Poor air quality causes deaths, health trauma and loss of our biodiversity. Without the catalyst to innovate, cities fail their citizens and lose the fight for clean air.
HALO elevates our basic human right to breathe safe air. Citizens, city leaders, major employers and businesses engage to restore air quality to community expectations.
Winning this fight means we can turn around environmental overreach due to Climate Change, depletion of the ozone layer and air quality.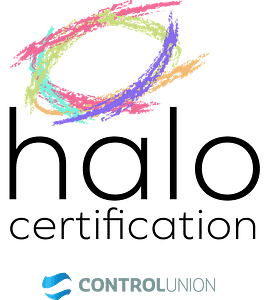 Much of the complexity in our world is beyond the remit of cities to control. Reliable air monitoring and data processing is a challenge for city budgets and results in technical debt.
HALO certificate enables peer-to-peer learning between cities, businesses and communities. Citizen ambitions are prioritised and compared against select global indicators.
Tied to independent certification through Control Union, this global exchange accelerates knowledge transfer between HALO applicants on what will work best for clean air transformation in their city.