HALO INDEPENDENT CERTIFICATION OF COMMUNITY CLEAN AIR TRANSFORMATION
Poor air quality causes deaths, health trauma and loss of our biodiversity. Without the catalyst to innovate, cities fail their citizens and lose the fight for clean air.
HALO elevates our basic human right to breathe safe air. Citizens, city leaders, major employers and businesses engage to restore air quality to community expectations.
Winning this fight means we can turn around environmental overreach due to Climate Change, depletion of the ozone layer and air quality.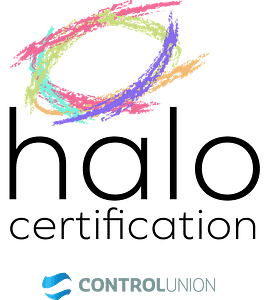 Much of the complexity in our world is beyond the remit of cities to control. Reliable air monitoring and data processing is a challenge for city budgets and results in technical debt.
HALO certificate enables peer-to-peer learning between cities, businesses and communities. Citizen ambitions are prioritised and compared against select global indicators.
Tied to independent certification through Control Union, this global exchange accelerates knowledge transfer between HALO applicants on what will work best for clean air transformation in their city.
THE HALO VISIONWe're changing the way cities think about air quality
The world is rapidly changing to accept environmental responsibility. Private industry is innovating with new green technologies, governments around the world are legislating change to protect air quality, and citizens are demanding accountability and visible progress to tackle pollution and emissions.
HALO certification is creating an internationally endorsed and recognized clean air framework, with measurable standards, analysis and support services and a global community of knowledge sharing.
SHOW THEM YOU CARE ABOUT THE AIR OUT THERE
We deliver your organisation with fit-for-purpose clean air strategies and measurable objectives.
In the UK alone, around 40,000 deaths a year are attributable to exposure from outdoor air pollution. The situation is far worse in many other parts of the world. The time to act is now.
Along with our partners at Control Union, advisors from Enjoy The Air analyse your organisation and support your staff to achieve compliance and savings. We'll guide you along the way to achieving cleaner air standards, and securing the future for our local communities and wider planet.
BEGIN YOUR HALO CLEAN AIR JOURNEY
Join the international community of organisations and cities who choose to be HALO certified. Take the first step towards clean air certification by getting in touch with our advisors for your first free consultation.
REAL TIME DATA ANALYSIS AND INTELLIGENCE
With next-gen technology to help measure and identify air quality and track progress, you are equipped with the tools and insights needed to keep ahead. Our technology implementation partners ensure every industry and organisational need in your data collection and analytics is taken care of.
HALO CLEAN AIR CERTIFICATION PROCESS
1. APPLY
Companies and cities wishing to apply will meet with an ETA advisor, and commence the application form for HALO certification.
2. REVIEW
The application is then reviewed, ensuring that the organisation has appropriately completed the required requests for information and is suitable for the purpose of certification.
3. CONTRACT
The company seeking certification shall have a signed contract with a Certification Body accredited to conduct the HALO Clean Air Standard audit. After the contract is signed, the audit can commence. The required time for most contracts is within 3 months however it will depend on the size of each organisation.
4. AUDIT
Conducted by a qualified auditor, an outcome report is submitted including any non-compliances identified, and recommendations for improvement. Consultancy support and technology solutions are also made available based on the analysis of the organisation and the various practices.
5. CERTIFICATION
After completion of the assessment the companies will be verified against the criteria of the Halo Clean Air Standard and a Compliance score will be calculated. A certificate will be issued accordingly.
When you join HALO you are entering a larger international community from APAC to Europe and the UK. Our organisation has links with governments, NGOs, world leading Universities and technology providers to keep your organisation informed and empowered. From COP26 to ITS International, our presence is made, sharing knowledge and forging new partnerships that aid us in the journey towards cleaner air and a cleaner planet.